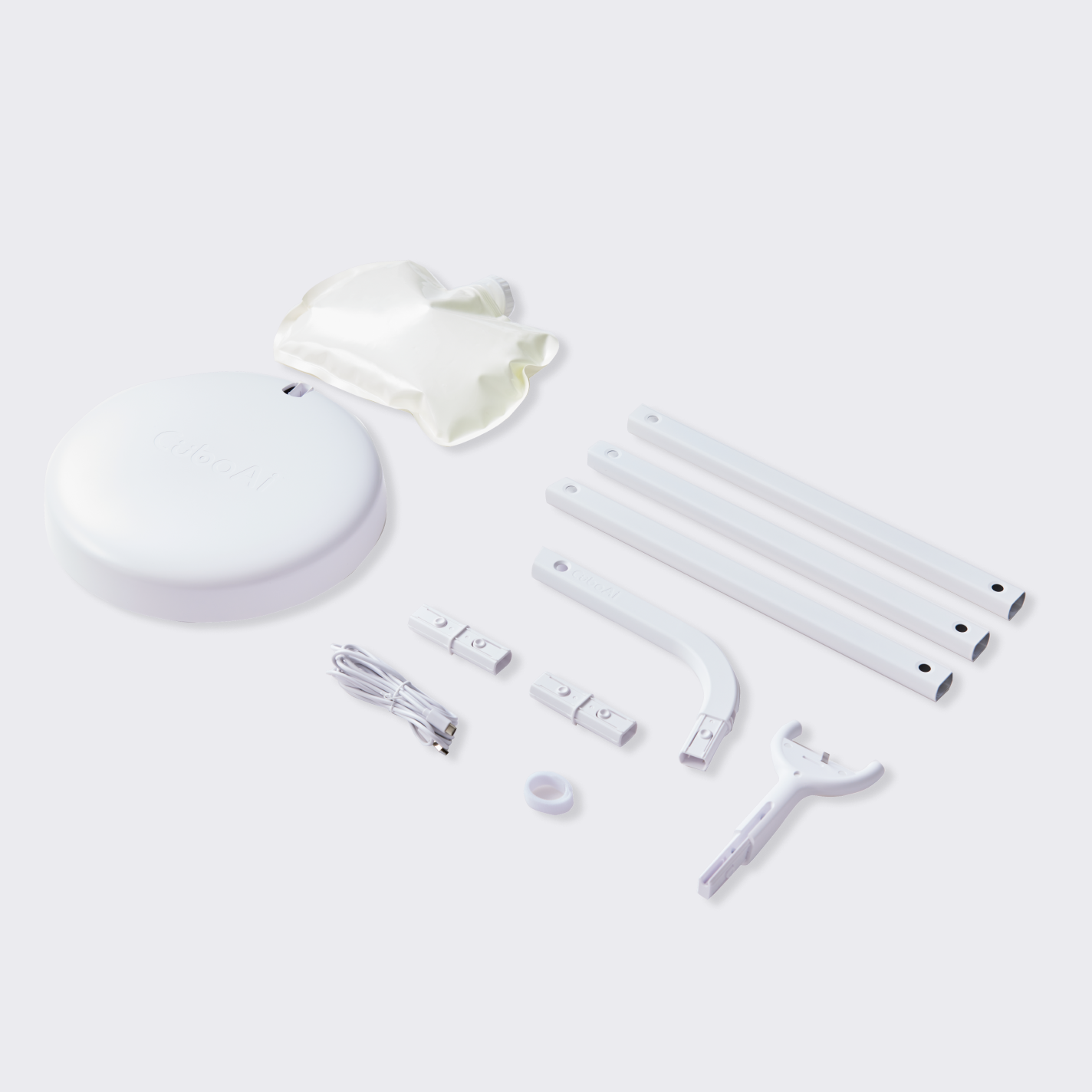 CuboAi Plus - Floor Stand Kit
$150
CuboAi Plus - Floor Stand works with CuboAi Plus (Gen 2) camera.
Included :
U-shaped Camera Holder
L-Shaped Stand Element
Stand Element X3
Stand Connector X2
3 Meter Cable
Round Base
Water Bag
Crib Stabilizer
Note: Floor Stand Kit does NOT include a plug/adapter.
Payment methods

More information
For all orders placed on the CuboAi official website, standard shipping will take 3 to 10 business days.

However, it might take up to 14 business days in some areas due to reasons beyond our control (e.g. courier's delivery schedules, routing, weather, road shut-downs, etc.)

Note: If your order contains a whole set (3-stand set or Wall Mount set) with additional accessories, we might deliver the packages separately.
Look into the details

Item weight: 2.028 kg

Package dimension: 42.2*32.6*10.6 cm
See more CuboAi products
Find the product best suited for your family's needs
Shop All
Welcome to the Fam!
Check your inbox for our gift to you.
Explore CuboAi
Get $15 Off CuboAi Sets & Bundle!
Sign up for our emails to access exclusive CuboAi-only expert advice and offers.