Parenthood is an exploration.
We're here to empower you to explore yours.
We know parents deserve better
Founded in 2017, CuboAi was created by tech parents, AI experts, and a pediatrician who realized that newborn parents weren't getting the help they needed. Traditional baby cameras just weren't cutting it. And we knew parents deserved better.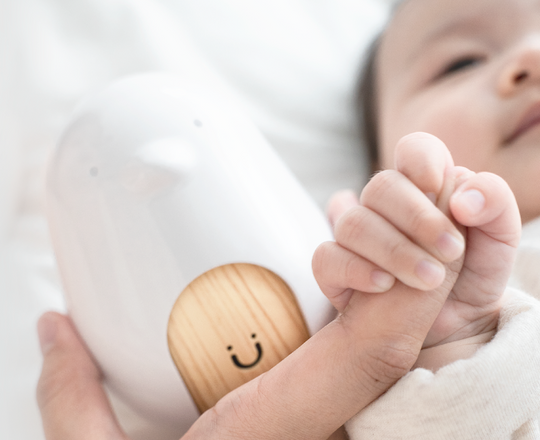 The start of our journey
So we conducted thousands of surveys and interviews with parents to uncover what was missing. We wanted to make sure we address their most pressing baby safety worries and meet their desire to bring joy to the whole family with better sleep and unmissable moments.

By combining parents' needs with new tech, CuboAi was born: the first baby monitor ever to apply proactive AI to baby safety, sleep & memories.
Our mission
We believe in empowering parents with smarter technology to keep babies safe. After all, we're just beginning to build a world where parents can worry less, rediscover themselves, and explore more of what's best for their family.

Parenthood is an exploration. We hope you enjoy it.
Our company's core values
Empathy
We put ourselves in others' shoes and strive to understand each unique parenting experience. Open Mind
We value honest conversations and encourage open dialogue. Agility
We overcome challenges by using smart technology to innovate and adapt to the ever-evolving needs of the modern parent.
How we've helped families around the world
42,000,000+ hours
guarding babies
120,000+
Safe families and counting
See what everyone's saying about us






CES Innovation Awards
2022 Honoree in Health & Wellness

Mom's Choice Awards
2021 Gold Honoree

Cribies Awards
2021 Winner