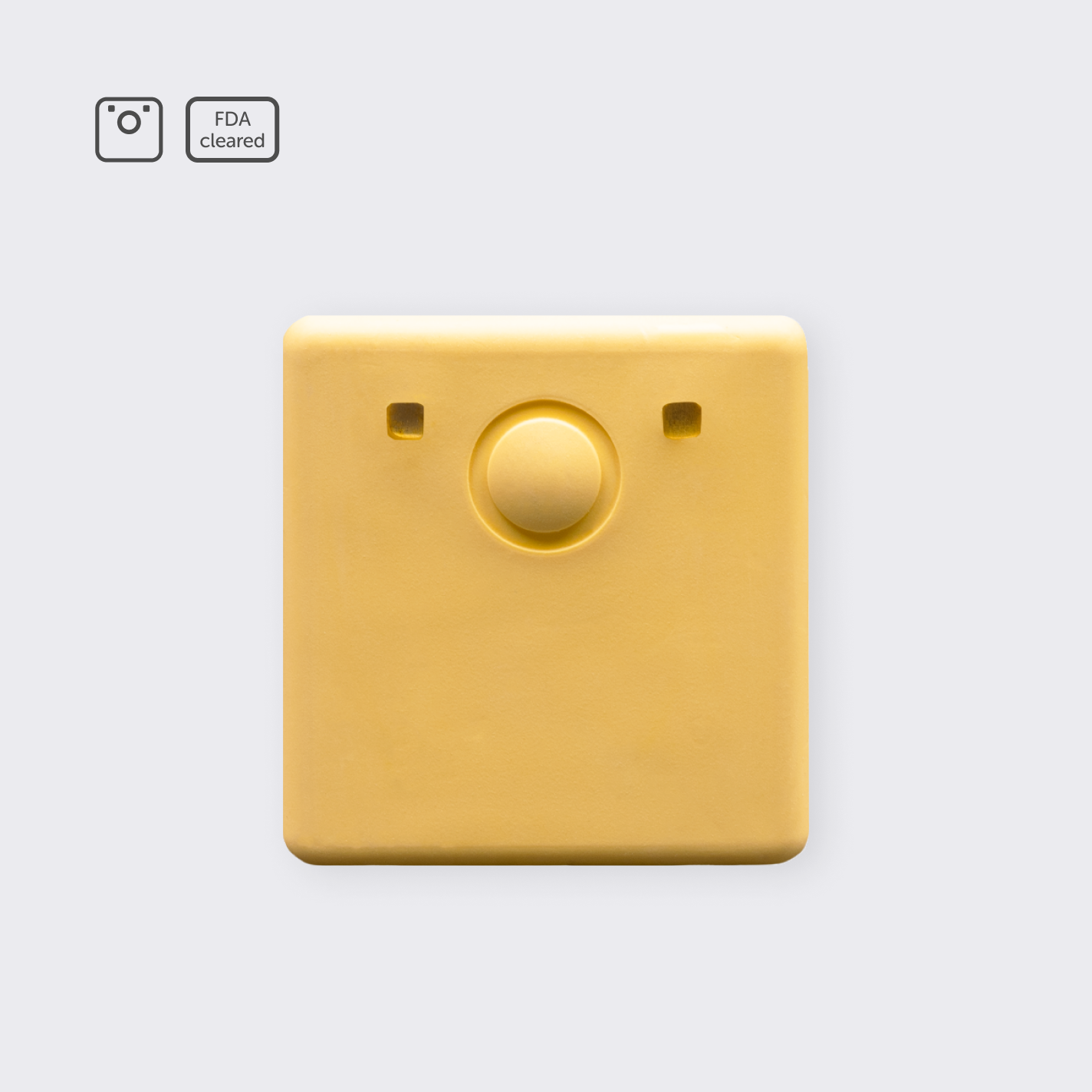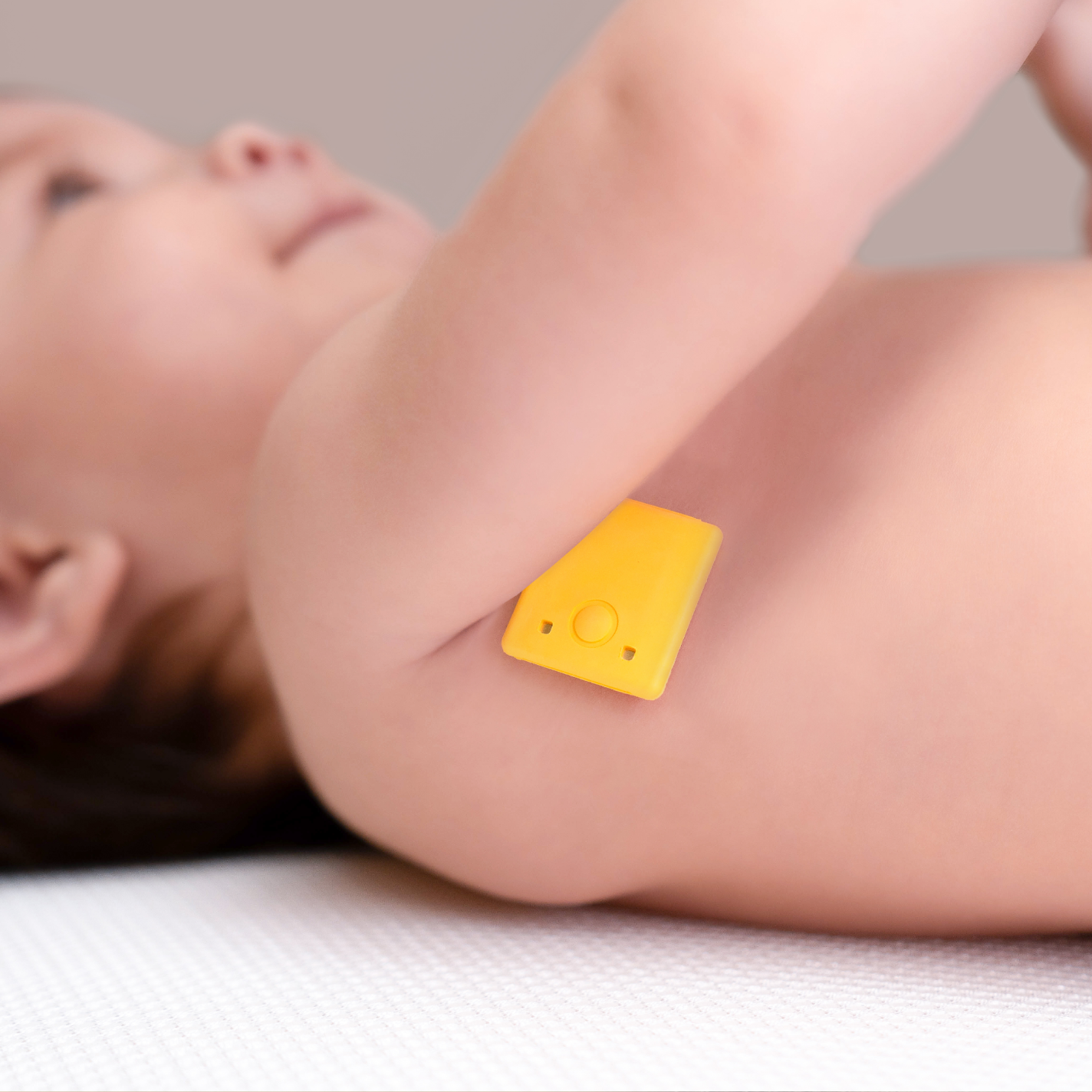 Free Shipping
1 Year Warranty

45-Day Money Back
CuboAi Smart Temp
$89
$99
The NEW Smart Temp, a medical-grade thermal sensor, measures Baby's body temperature and must be paired with a CuboAi Plus Smart Baby Monitor. By combining body temperature detection with AI, parents can get real-time alerts when Baby's temperature rises or falls out of the normal range.

*FDA approved
Included:
CuboAi Smart Temp
12 pieces of double-sided, medical-grade tape
Charger
USB Cable
Buy on


Free Shipping
1 Year Warranty

45-Day Money Back
Payment methods

More information
1. Must pair with a CuboAi Plus Smart Baby Monitor

2. CuboAi Smart Temp should be placed under the armpit, with button facing towards the back of the body

3. For all orders placed on the CuboAi official website, standard shipping will take 3 to 10 business days. However, it might take up to 14 business days in some areas due to reasons beyond our control (e.g. courier's delivery schedules, routing, weather, road shut-downs, etc.)

4. Stable Wi-Fi connection is required. We recommend Wi-Fi download/upload speed to be at least 5Mbps.

5. Smartphone is required. CuboAi App is available for the iOS and Android system. Mobile device must be iOS 14/Android 9.0 or newer.

6. CuboAi Smart Temp is a product designed to help you understand your baby's real-time body temperature through continuous data collection and analysis.

7. For stable temperature reading, always keep Smart Temp within 5 meters (16.4 feet) of the Smart Baby Monitor.

8. Smart Temp Tape is for one-time use only.

9. The charger uses rechargeable lithium-ion battery.

10. We do not accept returns on our medical devices to protect our customers' health and safety. For return eligibility, products must be unused, sealed, and, if applicable, with the outer plastic film intact.
Convenient Body Temperature Monitoring
We take the phrase "Never wake a sleeping baby" seriously. With the Smart Temp, monitor Baby's temperature in real-time and get alerts when their temperature falls out of the normal range –all from your CuboAi App.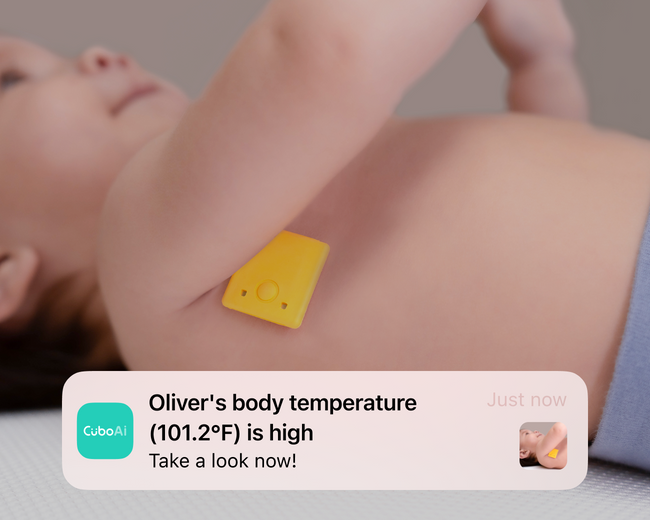 Easy Set Up
It's as easy as applying the Smart Temp Tape onto the device and then sticking it under Baby's armpit.
Look into the details
Item weight: 3.6g/0.13oz/0.008pounds
Battery: Rechargeable lithium-ion battery
*Must be paired with a CuboAi Plus Smart Baby Monitor
See more CuboAi products
Find the product best suited for your family's needs
Shop All
Welcome to the Fam!
Check your inbox for our gift to you.
Explore CuboAi
Get $15 Off CuboAi Sets & Bundle!
Sign up for our emails to access exclusive CuboAi-only expert advice and offers.